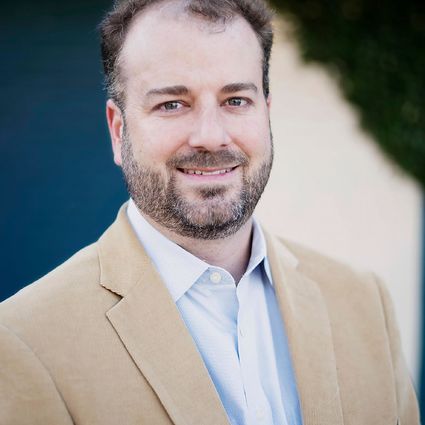 Ed Neuhaus
Broker
A little about me
and why I love real estate
I got started in real estate before I could drive. Honestly, you could say I was born into real estate. From about the time I was in second grade I was working with my mother helping her clean up her own rental properties. As soon as I could push the lawnmower, I was put to work. Cutting grass, painting, cleaning, taking out the trash, I did anything mom needed to be done. From those experiences, I came to learn a lot of information regarding single-family real estate investing.
Later in college, I purchased my first house and learned firsthand what it meant to be a landlord. From cleaning up after my tenant to negotiating repairs and handling late rent. I also learned a great deal about the power of leverage, how depreciation worked on my taxes, and how to dramatically increase my ROI on a property. From that one property, I have grown our investment business from one home in Tennessee to 6 homes in central Texas, with plenty in passive income. I know how to make long and short-term rental work to pay for themselves. Creating passive assets is one of my specialties.
In 2009, I started Neuhaus Realty Group to teach others how to invest in real estate. Along with my business partner, Stephen Smith, we have gone on to sell over $150 million dollars in real estate in the last seven years. With the help of a collection of agents around the State of Texas, we have been able to help many clients who would otherwise have to be sent to other brokers. Over the last 7 years, I have sold everything from commercial buildings just blocks from the state capital in Austin, to houses from Beaumont to San Antonio to Dallas, and everywhere in between. Let me know how I can help you.
Our clients are awesome
and here is what they are saying
"Ed was a godsend to my wife and I as we bought our Hill Country home. We were newcomers to the area, and Ed was an invaluable guide during our search. He gave us practical guidance on the properties we visited, striking exactly the right balance between understanding our preferences and imparting his knowledge. Ed was especially critical in our negotiations - he was a fantastic resource as we navigated the path to ownership. We will absolutely work with him in the future"
Valentinearthurp
Bought and sold a Single Family home in 2020 in Wimberley, TX.
"My experience working with Ed was fantastic. Ed knows exactly what to do, when to do it, and how to make it happen. Ed is very professional and has a very deep understanding of the real estate market in Texas. I will be using him again. When my deal took longer than the standard amount of time to fund Ed knew that I needed to be refunded taxes and interest for everyday that it was delayed."
Drew Zoromsky
Bought a Single Family home in 2016 in Manor, TX.
"If you're looking for the best broker, you have found him! Easy to work with (responds to emails very quickly) and gets the job done quickly. Knowledgable about the market and willing to do all the hard work for you. It was a great experiencing buying with Ed Neuhaus!"
longhorn375
Bought a Single Family home in 2016 in Dallas, TX.
"Ed was a very professional realtor. We hired him to buy a home and also later to sell that home when we moved out of state. He was very patient and we looked at many homes when buying and when we sold we got an offer on the first day for full asking price. He was so nice to work with and very experienced with the process. He was patient and kind and also had a fun sense of humor. He also took very professional photos of the home we sold and has experience in photography, an added bonus! We really enjoyed working with him and I highly recommend him to friends in the Austin area. Thank you Ed!"
Megan McNeese
Bought and sold a Single Family home in 2015 in Round Rock, TX.
"Ed is the most solid real estate agent there is. Not only incredibly knowledgeable of the market but also just a great trustworthy person. He has helped us to win a house 3 years ago when there were multiple offers on a house, and now has helped us to quickly sell our house while making exactly what we wanted to off the house. He comes highly recommended from us!"
Attie Beck
Bought and sold a Single Family home in 2017 in Austin, TX.
"Ed was flexible, met us all over Texas to find our slice of heaven, and then worked tirelessly with all the stakeholders to make the deal happen. This team is who you want on your side of the deal if you are considering Texas real estate in Austin or outside of Austin."
Mike Dragos
Ed met us all over Texas
"Recently we were contacted by Ed Neuhaus regarding a lot in Houston that has been in our family for 100 years. To make a long story short as possible, we were down to first cousins having to sign out along with one child of the original title holder. The one child had celebrated her 101 year birthday, yes that is correct 101 years old!!! Sadly she became ill and passed before we could close. Ed was extremely patient through all of the delays and getting her will probated. We finally closed on this transaction. I can tell you many would not have been as patient, kind and understanding as this transaction was entered into in February of 2020, I believe and finally closed and funded August 3, 2021. Always most professional and considerate throughout this very long process. I work for two commercial brokers in Corpus Christi after having worked in the Title Business for 39 years and would be honored to work with Ed again. In all of my experience I can honestly say with high praise this is a company to do business with! Ed and team if ever you need someone to sing your praises please let me know."
Betty DeReese
Ed helped us sell a property that was in our family for more than 100 years
"We were searching for a rental from across the country and when we found our rental, Ed from Neuhaus Reality Group was so helpful! Answered questions, responded so quickly to emails and even did a video tour of the house for us since we weren't able to see it in person. Great experience with this company!"
Nikki Stromme
Ed from Neuhaus Reality Group was so helpful!
"First of all, among all the resources for finding a place in Austin, the Neuhaus Realty search page is incredibly reliable. Up to date, accurate, not a fake listing or ad listing in sight. Don't waste your time with the usual sites! Second, Ed really works with you to make your goal happen. His availability and response time is impressive. Recommend this group and their capabilities!!!"
Robert Carroll
Incredibly reliable, Up to date, and Accurate
"Ed is outstanding! We rented a home he managed and had a great experience. He was available, responsive and professional. Home owners considering leasing their house should absolutely meet Ed. I highly recommend him."
Zach Biales
Ed is outstanding!